Get a chance to win $100 and help make Quiver better by completing
a brief survey
.
Downtown Beatdown
'90s style beat-em-up game template
Open Source
Godot 4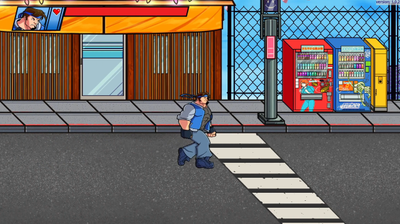 Description
Relive the '90s by making a 2D beat-em-up like Streets of Rage or Final Fight! Use this open source game template for Godot 4 to create your own beat-em-up.
Features
Code licensed under the MIT license
Professional art assets licensed under CC-BY-4.0, giving you the ability to use them in personal or commercial projects
Example player character, Chad, with a variety of moves including punches, kicks, and air attacks
Two enemy henchman with unique moves
A boss character, the fearsome Tax Man, with special attacks
Level progression system
Spawn system to support creating waves of enemies
Dynamic backgrounds and props
Source
Github page: https://github.com/quiver-dev/template-beat-em-up
License
Source code
MIT License
Art assets
Included art assets are licensed as CC-BY-4.0 (You can use this asset pack for any purpose, including commercially, but you must provide an attribution to Quiver).
Questions or Bugs
If you have any questions, feel free to ask it in the comment section here. If you wish to file a bug or submit a pull request, head over to our Github page. Contributions welcome!
---