Get a chance to win $100 and help make Quiver better by completing
a brief survey
.
Curse of the Tomb Asset Pack
Desert-themed assets from Quiver's premium 2D action-adventure tutorial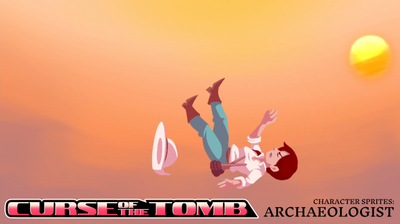 Description
Use these premium assets from Curse of the Tomb, Quiver's 2D action-adventure course for Godot 4. This pack includes:
The Guardian, the fully animated player character
Multiple enemies including the henchman, archaeologist, scorpion, and skullbat
Golem boss with multiple attack types
Desert-themed tilemap and parallax backgrounds
Props such as torches, swords, gems, hearts, and portals
UI textures
Download
https://public.quiver.dev/tutorials/curse-of-the-tomb/curse-of-the-tomb-assets.zip
License
Licensed as CC-BY-4.0 (You can use this asset pack for any purpose, including commercially, but you must provide an attribution to Quiver).
---